Framed to last a lifetime… and beyond!
Masterpiece is an award-winning framing and imaging company. Since 2002, we've framed thousands of pictures for homeowners all the way up to Fortune 500 companies. We'll help decorate your walls with everything from exquisitely framed artwork to custom shadowboxes that preserve your most cherished keepsakes. Here's why you should choose Masterpiece:

Our designers are established artists and highly qualified to make your artwork look its best.

Our design and production process is completely handled in-house, which means your artwork never leaves our shop.

We use archival framing materials that not only look good, but also help protect and preserve your artwork.
People

come to Masterpiece when they need:
Companies use Masterpiece when they need:
Our team is ready to help create your next Masterpiece.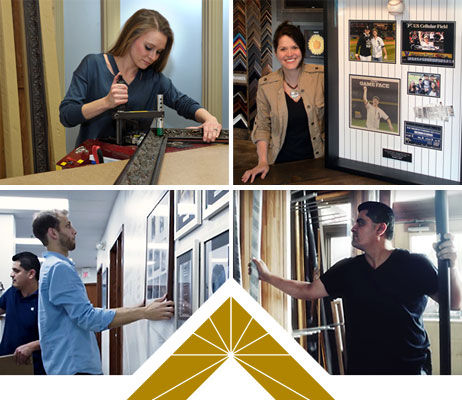 "Masterpiece delivers a quality product and superb service. The Big Ten Conference has had an ongoing relationship with Masterpiece for the last ten years. I not only use them for our office framing and imaging needs, but my personal as well."